To create a poll you need to create a new topic.
Once you have done this, fill in the Title of the Post (must be at least 10 Characters), then some info about what you are asking.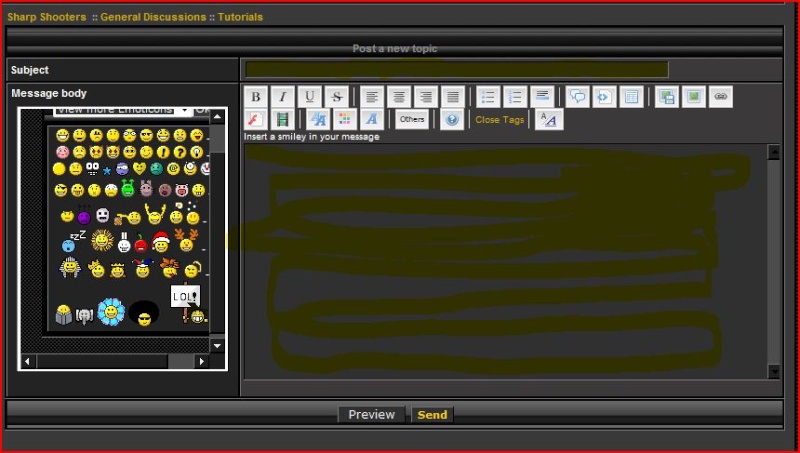 Then you need to scroll down the page a little bit until you reach this part. You will need a title for the poll, choices (each choice needs to be on its own line) and then decide how many days it will run for, leave it on 0 if you want it to run for ever, or specify the days. Next you need to decide if mutil voting is allowed, and if vote changing/ cancelling is allowed.

Then just scroll back up and click on send.
Your poll is now active.
_________________
There is
NOTHING
more exhilerating, as being at a randoms party, and hearing
YOUR
song come on, and the room fills up with people dancing.