OK, so this is how you register on our forums...
First, if you look above, you will notice a icon called register, it looks like this.

Click on it... Now you will need to accept the Terms and Conditions.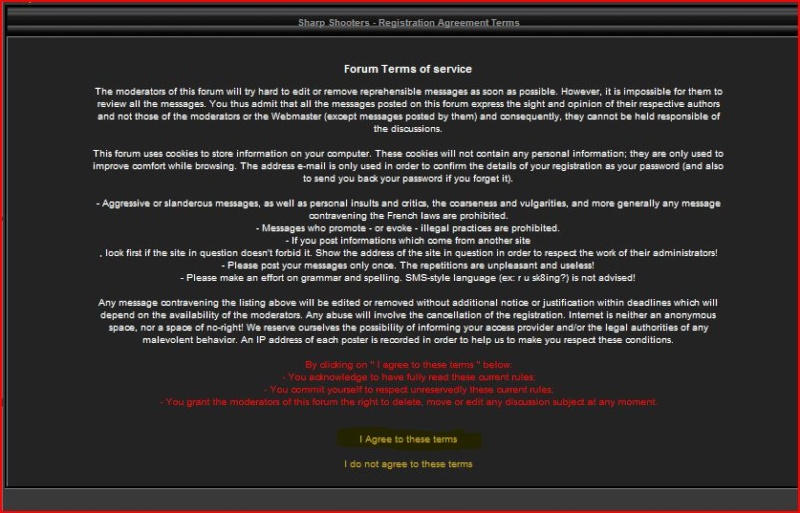 Once you have accepted, you need to enter your details. Your username should be your ingame name, with out the clan tag. you need a real email, and your password needs to be at least 6 characters.
Then you need to confirm your password... Type it exactly as you did in the previous section.

Then you need to check your email account that you used... It should send instantly. If its not in your inbox, then check your Junk box, as it might get placed there.
Once you open the email, you need to click on the link provided to activate your account. I have scribbled my Username, Password and Link out because they are all individual to the username you provided. But the highlighted bits are where you need to look.

Once thats done, you should get a screen saying your account is now activated.
Now all you need to do is log in using the username and password you chose earlier.